Go from idea-stage to seed rounds faster with our
fixed price Approach
Bootstrapping a company is complicated. We are here to support you at every stage, lower burn rates, and grow pre-money valuation.
The numbers speak for themselves:
$100M+ Fundings raised
20+ Years on the market
300+ Startups delivered
330+ Certified professionals
6 Years average cooperation time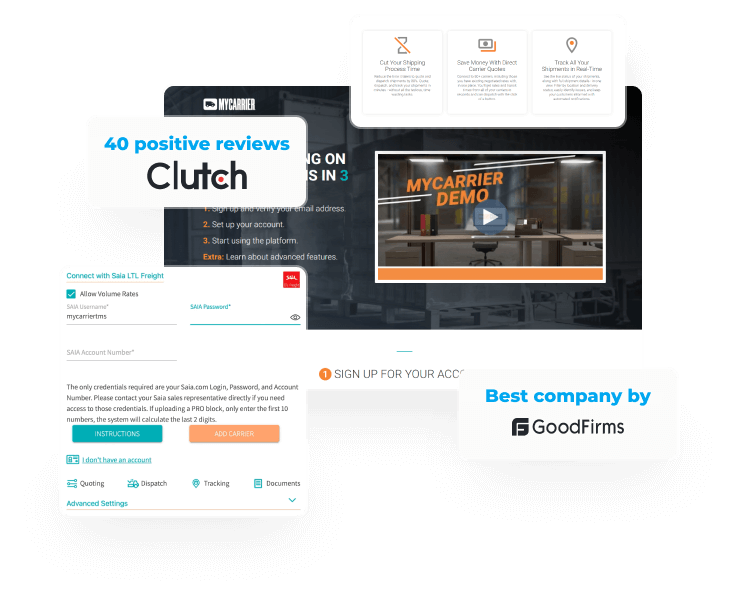 Startup

Packages

Do you know what kind of solutions you seek for startups?
Opt for a service package to speed up project delivery. The packages have been designed to provide the best price based on your real project needs:
Discovery Pack*

This package suits early idea validation.

Market Overview
Competitor Overview
Feature List
Team Composition
Architectural blueprint
Technology stack
Pitching Presentation
Audience Segmentation and Profiling
Budget Estimation & Timeline
Requirements Identification

Outcome:

Scope of Work & Pitch Deck

From

$8,000

timeline: 3 Weeks+

Design Pack*

This package helps validate your product's look, feel, and usability.

Wireframing (UX design)
Product Concept Design
Mockup (UI Design)
Branding
Clickable Prototype

Outcome:

Concept UI/UX Design

From

$5,000

timeline: 2 Weeks+

MVP Pack*

This package is for startups looking to start market testing as soon as possible.

Discovery Phase
UI/UX Design
Project Management
Architecture Design
Front-end
Back-end
Quality Assurance
Business Analysis & Tech Consulting

From

$27,500

timeline: 12 Weeks+

Custom Pack

Not sure about your needs or plan a fully custom solution? Book a free consultation.

Product Discovery
UI/UX Design
MVP
DevOps
Full-Cycle Development & Testing

Contact

Sales

Per request
Having a great idea, but limited timelines and budget?

Explore the ways how we can assist you

As we work a lot with idea-stage startups, we know how crucial it is to develop products in time and within budgets. We ensure the rapid speed of our services from discovery to MVP and further by:
Flexible & Clear Processes
Startups must be quick and agile to address market & clients' feedback changes. We have clear processes to give you idea of each step.
Healthy Communication
Proactive position, constant reporting, and connection. We know how crucial it is to keep in touch and transfer vision to each other.
Lean
Approach
Sticking only to the necessary milestones and disruptive technologies lets expand up to 30% quicker.
Transparent Payment
No full sum payments required. You pay partially as per a detailed payment plan discussed with you in advance.
Our clients'

success stories

With IT Craft, entrepreneurs get their dream software solutions up and running. Our engineers help you keep pace with software development plans at any stage.
Do you have an unanswered question? Contact us. 
We are happy to address your concerns.
Realize my idea
About us
Software solutions for startups have been the company's focus since its foundation. We have helped to secure $100M+ in funding for our clients worldwide.
  IT Craft remains a reliable tech partner for startup companies. We support their growing needs, helping expand functionality and serve end users 24/7/365.
industries

where we excel
HealthTech

Apps for doctors, CRM systems for clinics administration, patient data management solutions.

Logistics

Warehouse management, asset tracking systems, route planning, and optimization software.

Fantasy Sports & Gaming

White label fantasy sports software, flexible approach, any degree of customization.

FinTech

Financial marketplaces, cryptocurrency trading solutions, payroll solutions.

E-Commerce

Online stores, catalogs, POSs, retail shops.

eLearning

Learning management systems, content authoring software, online learning marketplaces, corporate learning portals, virtual classrooms.
Benefits from

Cooperation with IT Craft

Working culture across IT Craft's development teams is key to providing solutions for startups. You count on:
Proven expertise

Our senior team members have acquired yearlong expertise of delivering quality software. It offers you project improvements to help launch faster, cheaper and with improved quality.

Working ethics

The team always maintains a proactive attitude while adhering to determined limits, delivering on time and within budget. The dedicated project manager maintains transparent communication, regularly updating project statuses.

All-in-one approach

The assembled team covers all project-related needs, including business analysis, design and software maintenance. We add more engineers when scope expands. Just tell us.
FAQs
Why should I choose IT Craft?
You get high-quality services for your budget. 
Here is how IT Craft increases your project's bottom line:
20+ years in launching startup products
full-cycle development and maintenance services
wide tech stack
attention to each detail
high working standards
flexibility
knowledge transfer
We deliver software solutions for startups in the following steps:
Sign an NDA and receive initial project information.
Discover and clarify project details in a series of discussions.
Finalize goals and requirements in an agreement.
Develop, test, and stabilize the codebase.
Launch the app if needed.
Grant post-launch support. 
Improve and expand upon request.
Can I launch an MVP without a technical background? 
Yes, absolutely. In fact, many of our clients have launched their software without a technical background. We will help you dive into the specifics of software development to the extent you need for successful completion.
What are your payment terms?
Normally, we charge by milestones. We provide you with an estimate before a sprint, a report on spent hours, and access to deliverables after it.
The payment is due upon your acceptance.